Australia Fiji Business Council
Mailing Address: P O Box 422
Wynnum, QLD, 4178
Contact Form
Please complete this form with details of yourself, your business, and the nature of your enquiry and we will contact you directly.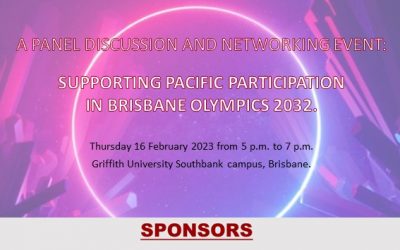 Feb 1, 2023 | News
AFBC panel discussion and networking event:
SUPPORTING PACIFIC PARTICIPATION IN BRISBANE OLYMPICS 2032.
The Panel discussion will be chaired by Ms Stephanie Branz, Chair, Australia Sports Diplomacy Advisory Council and will include some noted sporting personalities.
read more